The Antique & Collectible Exchange Shop Listing
Click on any company name to visit their TACE.com homepage. There you will find more information about the dealer, item lists, contact information, etc.

Antique & Collectibles Marketplace
Sacramento California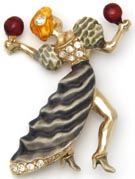 RHUMBA! ®
Chicago Illinois
It's easy, putting items online with TACE.com has streamlined the data entry process to be QUICK & EASY. Our members can ADD OR CHANGE an item by filling out the ITEM INFORMATION FORM online and clicking SUBMIT. When the item has been added you may UPLOAD a scanned or digital images of the items from several eye catching angles. This may be done at any time until you decide to remove the item from our system. To find out more, view our Frequently Asked Questions or you can visit our Subscription Information page, to get all of the details on our TACE.com membership plans.