This is a lovely 14K Yellow Gold with 5 Bands. This ring is all real gold with Emeralds and small diamonds on the bands in between. The ring is in fine condition and is approximately size 8.
It weighs 7.44 grams. We will list this lovely ring once and if not sold we will send it off to the "Refiner" . In melted form it will yield $235.00 so if you bought it in a jewelry store at today's prices this ring would cost you about $1200-1500. Remember: Real Emeralds, Real Diamonds, Real 14k Gold yield a Real Deal. Take advantage today!


/**ThinViewJs**/
var ifr = function() {}; ifr.browserDetect = function() {this.bFirefox = this.bWebTV = this.bOpera = this.bNav = this.bIE = this.bSafari =this.bWin = this.bMac = this.bMacppc = this.bMactel =this.bWinXp = this.bXpSp2 = this.bAOL = this.bVista = false;this.iVer = this.fVer = -1;this.fMinorVer = 0;this.init = function() {var nv = navigator, agt = nv.userAgent.toLowerCase(), i = 0, ver;with (this){if (agt.indexOf('webtv') != -1){bWebTV = true;i = agt.indexOf('webtv/') + 6;}else if (agt.indexOf('firefox') != -1){bFirefox = true;i = agt.lastIndexOf('firefox') + 8;}else if (agt.indexOf('safari') != -1){bSafari = true;i = agt.lastIndexOf('safari') + 7;}else if(typeof(window.opera)!='undefined'){bOpera = true;i = agt.lastIndexOf('opera') + 6;}else if (nv.appName == 'Netscape'){bNav = true;i = agt.lastIndexOf('/') + 1;}else if (agt.indexOf('msie') != -1){bIE = true;i = agt.indexOf('msie') + 4;if ((agt.indexOf('aol') != -1) || (agt.indexOf('america online') != -1))bAOL = true;}ver = bOpera?window.opera.version():agt.substring(i);iVer = parseInt(ver);fVer = parseFloat(ver);fMinorVer = fVer - iVer;bWin = (agt.indexOf('win') != -1);bWinXp = (bWin && (agt.indexOf('windows nt 5.1') != -1));bVista = (bWin && (agt.indexOf('windows nt 6.0') != -1));bXpSp2 = (bWinXp && (agt.indexOf('sv1') != -1));bMac = (agt.indexOf('mac') != -1);bMacppc = (bMac && ((agt.indexOf('ppc') != -1) || (agt.indexOf('powerpc') != -1)));bMactel = (bMac && (agt.indexOf('intel') != -1));}}
this.init();return this;}
var oCl = ifr.browserDetect();if (oCl.bFirefox) { ifr.init(1); }
ifr.addLoadEvent = function(func) { var oldonload = window.onload;if (typeof window.onload != 'function') {window.onload = func;}else {window.onload = function() {if (oldonload) {oldonload();}func();}}};ifr.addLoadEvent( function() { ifr.init(2); } ); ifr.init = function(callerId) {var lastInitCall = '';var bSafari = oCl.bSafari;var bFirefox = oCl.bFirefox;var iVer = oCl.iVer;var bWin = oCl.bWin;var cTime = new Date().getTime();if (!window.bError) {var el = new Date().getSeconds();var lt = (el - window.bl);}if (typeof(clientErrorLog) !== 'undefined') {if (lt > clientErrorThresholdTime) {ifr.process(lt);}}if (((callerId !== 2) && (lastInitCall !== '') && ((cTime-lastInitCall) < 2000)) || (bSafari && (callerId == 1))) {return;}lastInitCall = cTime;document.onclick = function(e) { e = (e) ? e : ((window.event) ? event : null); var elem = (e.target) ? e.target : ((e.srcElement) ? e.srcElement : null); var bAnch = true;if (typeof(elem.href) == 'undefined') { while (elem) { elem = elem.parentNode; if (elem.tagName == 'A') { break; } else if (elem.tagName == 'FORM') { elem.target = '_blank'; bAnch = false;break; } } } if (bAnch) {var str = elem.href.toString(),tgt = elem.target.toLowerCase(); str = str.toLowerCase(); if (tgt != '_blank' && tgt != '_top' && str.substring(0,10) != 'javascript' && (!str.match(/.ebaydesc./) && str.substring(0,1) != '#')) { elem.target = '_blank'; } if ((ct) && (str.substring(0,10) != 'javascript' && (!str.match(/.ebaydesc./) && str.substring(0,1) != '#'))) { var sUrl = 'http://rover.' + domain + '/roverclk/0/0/9?trknvp=sid%3Dp4340.l2879'; if (ebayItemID !== 'undefined') { sUrl = sUrl + '%26itemid%3D' + ebayItemID; } if (sellerId !== 'undefined') { sUrl = sUrl + '%26slrid%3D' + sellerId; } sUrl = sUrl + '%26loc%3D' + str; sUrl = sUrl + '%26r%3D' + Math.floor(Math.random()*6); var oImg = new Image(); oImg.src=sUrl; } }}; ifr.resizeIt(callerId);};ifr.setData = function(pSize, callerId) {var oCl = ifr.browserDetect();var h = pSize[0];var w = pSize[1];var re = new RegExp('^http://cgi.');var re2 = new RegExp('^(http://www.)([a-z]{2}.)?([0-9a-z]{5}.)?([a-z]{2}.)?([a-z]{4}.)([a-z]{3}|[a-z]{2})(.[a-z]{2})?(/itm/)');var re3 = new RegExp('^http://vi.');var rf = window.document.referrer;if (oCl.bSafari) {if ((rf.toString().match(re) !== null) || (rf.toString().match(re2) !== null)) {parent.location.replace(rf + '#ht_' + h + 'wt_' + w);}} else {if (rf.toString().match(re3) !== null) {parent.frames[0].location.replace(sUrl + '&c=' + callerId + '#ht_' + h + 'wt_' + w);}}};ifr.getSize = function() {var oCl = ifr.browserDetect();var h,w,rv = [0,0];if (document.all) {h = document.body.scrollHeight; w = document.body.scrollWidth;if (oCl.bIE && oCl.iVer >= 9 && document.getElementById('EBdescription')) { h = document.getElementById('EBdescription').scrollHeight; var u = document.location.href; if(u && u.indexOf('&tid=') != -1 && document.getElementById('ngvi_store_id')) {h = document.getElementById('ngvi_store_id').scrollHeight;} h=h+40;}} else {h = document.body.offsetHeight; if (oCl.bSafari && oCl.iVer >= 523) {w = document.body.scrollWidth;} else {w = document.body.offsetWidth;if (window.scrollMaxX !== 0) {w += window.scrollMaxX;}}}if (isNaN(w)) {w = 0;}if ((oCl.bFirefox && oCl.bWin) && (h > 32000)) {h = 32000;}rv[0] += h;rv[1] += w;return rv;};ifr.resizeIt = function(callerId) {var oCl = ifr.browserDetect();var size = ifr.getSize();if (size) {if (window['postMessage'] && isPM) {parent.postMessage(size, '*');} else {if (!oCl.bSafari) {var rf = window.document.referrer;var re = new RegExp('^http://cgi.');var re2 = new RegExp('^(http://www.)([a-z]{2}.)?([0-9a-z]{5}.)?([a-z]{2}.)?([a-z]{4}.)([a-z]{3}|[a-z]{2})(.[a-z]{2})?(/itm/)');if ((rf.toString().match(re) !== null) || (rf.toString().match(re2) !== null)) {parent.resizeFrame(size);}}ifr.setData(size, callerId);}};}
Price: $ 325
Pattern: 5 Band
Color: Emerald / Diamond
Dimensions: Size 8
Manufacturer: Unknown
Manufacturer Date: Unknown
Quality: Excellent
Quantity: 1
Tace Item# 43014
For additional information or to place an order for this item, please feel free to email us at atg1@optonline.net or call 203-333-5836.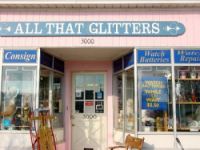 Vendor Contact Information:
All That Glitters Antiques
Contact: Chris Cali-Brophy
3 Grasmere Avenue
Fairfield, CT 06824 USA
Phone: 203-333-5836
atg1@optonline.net
https://tace.com/vendors/glitters.html.
×
Click to image for full size image