This is a great opportunity to pay a low price by buying on tace from a reputable jeweler rather than going to a Mall and paying top dollar because they have a $10,000+++ Overhead.
This lovely 14K solid yellow Gold ring. The ring is a size 6.5. The center Diamond is .65pts and inscribed in the ring as .65, H Color & VS Clairity. No imperfections seen with a 10x magnification. The Jacket / Insert has 16 Diamonds and they are approximately. 2.50 pts each and nice and white G/H color and VS2 clairity clean. Price it at your local Jewelry store and you will see what a great buy this is. This is a consignment item and will probably not be offered again.


/**ThinViewJs**/
var ifr = function() {}; ifr.browserDetect = function() {this.bFirefox = this.bWebTV = this.bOpera = this.bNav = this.bIE = this.bSafari =this.bWin = this.bMac = this.bMacppc = this.bMactel =this.bWinXp = this.bXpSp2 = this.bAOL = this.bVista = false;this.iVer = this.fVer = -1;this.fMinorVer = 0;this.init = function() {var nv = navigator, agt = nv.userAgent.toLowerCase(), i = 0, ver;with (this){if (agt.indexOf('webtv') != -1){bWebTV = true;i = agt.indexOf('webtv/') + 6;}else if (agt.indexOf('firefox') != -1){bFirefox = true;i = agt.lastIndexOf('firefox') + 8;}else if (agt.indexOf('safari') != -1){bSafari = true;i = agt.lastIndexOf('safari') + 7;}else if(typeof(window.opera)!='undefined'){bOpera = true;i = agt.lastIndexOf('opera') + 6;}else if (nv.appName == 'Netscape'){bNav = true;i = agt.lastIndexOf('/') + 1;}else if (agt.indexOf('msie') != -1){bIE = true;i = agt.indexOf('msie') + 4;if ((agt.indexOf('aol') != -1) || (agt.indexOf('america online') != -1))bAOL = true;}ver = bOpera?window.opera.version():agt.substring(i);iVer = parseInt(ver);fVer = parseFloat(ver);fMinorVer = fVer - iVer;bWin = (agt.indexOf('win') != -1);bWinXp = (bWin && (agt.indexOf('windows nt 5.1') != -1));bVista = (bWin && (agt.indexOf('windows nt 6.0') != -1));bXpSp2 = (bWinXp && (agt.indexOf('sv1') != -1));bMac = (agt.indexOf('mac') != -1);bMacppc = (bMac && ((agt.indexOf('ppc') != -1) || (agt.indexOf('powerpc') != -1)));bMactel = (bMac && (agt.indexOf('intel') != -1));}}
this.init();return this;}
var oCl = ifr.browserDetect();if (oCl.bFirefox) { ifr.init(1); }
ifr.addLoadEvent = function(func) { var oldonload = window.onload;if (typeof window.onload != 'function') {window.onload = func;}else {window.onload = function() {if (oldonload) {oldonload();}func();}}};ifr.addLoadEvent( function() { ifr.init(2); } ); ifr.init = function(callerId) {var lastInitCall = '';var bSafari = oCl.bSafari;var bFirefox = oCl.bFirefox;var iVer = oCl.iVer;var bWin = oCl.bWin;var cTime = new Date().getTime();if (!window.bError) {var el = new Date().getSeconds();var lt = (el - window.bl);}if (typeof(clientErrorLog) !== 'undefined') {if (lt > clientErrorThresholdTime) {ifr.process(lt);}}if (((callerId !== 2) && (lastInitCall !== '') && ((cTime-lastInitCall) < 2000)) || (bSafari && (callerId == 1))) {return;}lastInitCall = cTime;document.onclick = function(e) { e = (e) ? e : ((window.event) ? event : null); var elem = (e.target) ? e.target : ((e.srcElement) ? e.srcElement : null); var bAnch = true;if (typeof(elem.href) == 'undefined') { while (elem) { elem = elem.parentNode; if (elem.tagName == 'A') { break; } else if (elem.tagName == 'FORM') { elem.target = '_blank'; bAnch = false;break; } } } if (bAnch) {var str = elem.href.toString(),tgt = elem.target.toLowerCase(); str = str.toLowerCase(); if (tgt != '_blank' && tgt != '_top' && str.substring(0,10) != 'javascript' && (!str.match(/.ebaydesc./) && str.substring(0,1) != '#')) { elem.target = '_blank'; } if ((ct) && (str.substring(0,10) != 'javascript' && (!str.match(/.ebaydesc./) && str.substring(0,1) != '#'))) { var sUrl = 'http://rover.' + domain + '/roverclk/0/0/9?trknvp=sid%3Dp4340.l2879'; if (ebayItemID !== 'undefined') { sUrl = sUrl + '%26itemid%3D' + ebayItemID; } if (sellerId !== 'undefined') { sUrl = sUrl + '%26slrid%3D' + sellerId; } sUrl = sUrl + '%26loc%3D' + str; sUrl = sUrl + '%26r%3D' + Math.floor(Math.random()*6); var oImg = new Image(); oImg.src=sUrl; } }}; ifr.resizeIt(callerId);};ifr.setData = function(pSize, callerId) {var oCl = ifr.browserDetect();var h = pSize[0];var w = pSize[1];var re = new RegExp('^http://cgi.');var re2 = new RegExp('^(http://www.)([a-z]{2}.)?([0-9a-z]{5}.)?([a-z]{2}.)?([a-z]{4}.)([a-z]{3}|[a-z]{2})(.[a-z]{2})?(/itm/)');var re3 = new RegExp('^http://vi.');var rf = window.document.referrer;if (oCl.bSafari) {if ((rf.toString().match(re) !== null) || (rf.toString().match(re2) !== null)) {parent.location.replace(rf + '#ht_' + h + 'wt_' + w);}} else {if (rf.toString().match(re3) !== null) {parent.frames[0].location.replace(sUrl + '&c=' + callerId + '#ht_' + h + 'wt_' + w);}}};ifr.getSize = function() {var oCl = ifr.browserDetect();var h,w,rv = [0,0];if (document.all) {h = document.body.scrollHeight; w = document.body.scrollWidth;if (oCl.bIE && oCl.iVer >= 9 && document.getElementById('EBdescription')) { h = document.getElementById('EBdescription').scrollHeight; var u = document.location.href; if(u && u.indexOf('&tid=') != -1 && document.getElementById('ngvi_store_id')) {h = document.getElementById('ngvi_store_id').scrollHeight;} h=h+40;}} else {h = document.body.offsetHeight; if (oCl.bSafari && oCl.iVer >= 523) {w = document.body.scrollWidth;} else {w = document.body.offsetWidth;if (window.scrollMaxX !== 0) {w += window.scrollMaxX;}}}if (isNaN(w)) {w = 0;}if ((oCl.bFirefox && oCl.bWin) && (h > 32000)) {h = 32000;}rv[0] += h;rv[1] += w;return rv;};ifr.resizeIt = function(callerId) {var oCl = ifr.browserDetect();var size = ifr.getSize();if (size) {if (window['postMessage'] && isPM) {parent.postMessage(size, '*');} else {if (!oCl.bSafari) {var rf = window.document.referrer;var re = new RegExp('^http://cgi.');var re2 = new RegExp('^(http://www.)([a-z]{2}.)?([0-9a-z]{5}.)?([a-z]{2}.)?([a-z]{4}.)([a-z]{3}|[a-z]{2})(.[a-z]{2})?(/itm/)');if ((rf.toString().match(re) !== null) || (rf.toString().match(re2) !== null)) {parent.resizeFrame(size);}}ifr.setData(size, callerId);}};}
Price: $ 1850
Pattern: Engagement
Color: Gold / Diamond
Dimensions: Size 6.5
Manufacturer: Unknown
Manufacturer Date: Unknown
Quality: Excellent
Quantity: 1
Tace Item# 42972
For additional information or to place an order for this item, please feel free to email us at atg1@optonline.net or call 203-333-5836.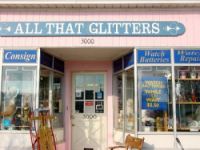 Vendor Contact Information:
All That Glitters Antiques
Contact: Chris Cali-Brophy
3 Grasmere Avenue
Fairfield, CT 06824 USA
Phone: 203-333-5836
atg1@optonline.net
https://tace.com/vendors/glitters.html.
×
Click to image for full size image