For the best ordering results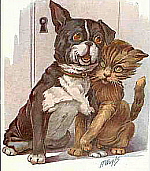 Please read the entire page
See the shipping policy for rates to your area

1. For All Domestic Orders (scroll down for International)
Click The Blue "Add To Cart" Button To The Left Of The Item Picture
OR the PayPal Quick Pay button which will have all fees figured into your total
if there is no cart button,
Make Sure You Have The Item or Vendor # and then Email us at

You'll get faster service and sometimes save on shipping
if you use the cart or PayPal option.
Orders can get lost in the email but go directly to our order desk
with the cart or PayPal options.
OR we will respond within 24 hours with your total including first class shipping and insurance **
Keep in mind that our weekends are often spent doing estate sales
and we may not reply until Monday am.
If you want priority or overnight shipping, please include that information in your order
along with other requests i.e. No Receipt to be included, gift wrap, other instructions.
**See Shipping Information for rates and exceptions
2. When you receive our confirmation email with item availability and postage,
Pay with PayPal (mastercard/visa) or request a PayPal Invoice from us. We also
accept personal checks and US money orders. Allow extra time for processing and
Please make them payable to
Bill Jarrett
at
889 Sherwood Rd
Charleston, WV 25314

3. International Orders
We love international customers !
Use the shopping cart option or email NOT the "Pay Now" option
and we'll mail you back your total including First Class International Shipping and Insurance. **
You can, however request priority shipping and insurance.
Some countries we accept Western Union/Money Order only
NO PAYPAL - Email us for this information
It is up to you to know your country's custom fees and regulations. See our Shipping Policy for more
information on shipping and insurance.
** We add $1.50 insurance automatically for all items over $10.00
to help cover insurance fees.
Under $10.00 is optional and you may decline coverage (site purchases only) ,
but note that we cannot be responsible for uninsured items once they are delivered to our post office for mailing.
International Insurance is handled by an online carrier and is automatically included in your
total fees unless specifically declined by you in your order. Note the above disclaimer.
Please allow time for your item's delivery and for your country's customs processing.
At the present time we are not accepting orders to some countries
due to non receipt shipping and insurance problems
See our Shipping Policy for more information.
For More Information on Postal Fees Go To USPS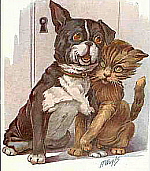 We also have a convenient Layaway Plan. 30% down
with 2 additional monthly payments. Invoices on the first of the month.
Discounts not applicable to Layaways
No extra carry fees but Cancelled layaways pay a 15% restocking fee.
NOW
We've tried to make our ordering process easy and convenient, but if you have any suggestions
Important Note: Always open and inspect your item upon receipt so if there are any problems
they can be handled quickly. See our return policy for more information.
Always Read The Small Print !
Please see our return policy for more information.
*** "Lot", multiple and bulk purchases are not eligible for return.
Join Our Customer Mailing List for Information on Sales !
Personal check or money order - Send to Bill Jarrett, 889 Sherwood Rd., Charleston WV 25314
PLEASE, If you decide to cancel your order (of course, we hope you won't ! )
just drop us anemail with your order number or the item vendor #. This wil let us
release the item for sale to another customer.
We are always happy to provide you with an invoice for payment and combined shipping is always available !
page updated 10/11
Just an added note - Sometimes you'll get a postage discount with the PayNow Button.
*Best Way To Order - From Our Main Catalog ! Using the Below Procedure
We urge you to also read our shipping policy for information on costs and insurance.
CLICK HERE !
*Best Way to Contact Us smoosie1551@yahoo.com
Alternate Contact* 304-945-9136-7pm EST
*Best Place to Find Us ! www.jarrettsjade.com
**Exceptions - PayPal not accepted for Ukraine
Western Union or Valid Money Order only.
Exceptions are made because of the increase in non-receipt of merchandise claims and
inability to purchase insurance for these countries.