Shipping Policy for Jarretts Jade Jewelry & Small Antiques
U. S. Domestic Shipping Rates
(scroll down for International)
U. S. First Class Shipping - Based on actual weight of package not to exceed $4.50 (usually $3.50 for 3 oz)
Some Items $10 and under can be shipped for $2.00 with NO insurance. Most earrings come under this shipping method.
This means you accept responsibility for any loss or damage between me and thee...You can always request insurance be added at $1.75 per 3 oz. under $50.00.
Priority padded envelope shipping/box is available on request for $ 5.80 small; $12.35 medium
On most items above $10.00 we include insurance, however note that ** US Shipping and Insurance is Free for orders over $50.00 except on "lot" purchases
where charges vary for a small priority box $5.80, medium priority box $12.35 and large priority box $16.85
No extra charge for individual multiple items shipped together
We charge no handling fee.
Try our "Quick Pay" with PayPal and get a postage break - sometimes free ! Your postage will be figured into your total automatically.
If you need your item/s in a hurry - REQUEST priority or express mail ! We'll send you a special invoice.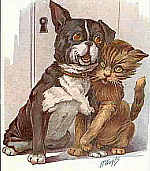 Please specify any special instructions when ordering i.e. gift wrap, no receipt included,
and full shipping address. When payment is made by PayPal, we automatically use the
PayPal Payment Address for your protection and shipping safety.

International Shipping

WE love our international customers but must make the following exceptions:
We will ship Priority Flat Rate Padded Envelope for most items at $23.95 including insurance (5 oz).
Some Countries allow First Class International which now runs $12.75 for first class international packing
including insurance See below ** for most countries. Always wait for our custom invoice before
payment to avoid delays.
Use the shopping cart and wait for our custom invoice
We also offer small flat rate priority box registered mail for orders over $100.00
Total will be given at time of order by special invoice.
Insurance is not available to some countries especially with first class international shipping, therefore we cannot be resposible for losses beyond our shores.
International customers are responsible for all customs/duties required by your country.
**Note from our insurance carrier: Excluded Countries
Shipments sent to Afghanistan, Angola, Bolivia, Burma, Congo, Cuba, Iran, Iraq, Ivory Coast (Cote d'Ivoire), Liberia, Mexico (Truck/rail shipments to and within other than as a connecting conveyance), Nigeria, North Korea, Paraguay, Sierra Leone, Somalia, Sudan, Syria, Venezuela. Any location that would be in violation of any U.S. economic or trade sanctions including OFAC Restricted Countries. For shipments to Russian and other Commonwealth of Independent States countries (includes Armenia, Azerbaijan, Belarus, Georgia, Kazakhstan, Kyrgyzstan, Moldova, Russia, Russian Federation, Tajikistan, Turkmenistan, Ukraine, and Uzbekistan) coverage ceases upon touchdown of the aircraft at the airport of destination or upon discharge from the overseas vessel at the destination discharge port.
**Exceptions - PayPal not accepted for some countries see above
If you have any questions Email us for more information about your country.
Western Union or Valid Money Order only accepted for some countries.
Exceptions are made because of the increase in non-receipt of merchandise claims
and because insurance is no longer available for certain countries making registered
mail the only option.
We now use online insurance Auctiva and Shipsurance for all International Sales
We will quote you for shipping and insurance when you make your order.
It is up to you to check with your country's customs rules and other fees.
Please don't ask us to falsify any customs information or values.
We value our international customers and will work with you to get the best
possible safe shipping rates. We do not charge a handling fee.
New boxes are always available at no cost ON REQUEST, but otherwise please accept our recycled boxes and bubblewrap !
Just a note - Please, if you decide not to purchase an ordered item, let us know so that we can release the item for sale !
* This page has been updated 2/4/13 and replaces any other ordering information for Jarretts Jade.