Refund Policy for Jarretts Jade Jewelry & Small Antiques
Thank you for your order !
REFUNDS - RETURNS - CLAIMS
*Best Place to Find Us ! www.jarrettsjade.com
*Best Way to Contact Us smoosie1551@yahoo.com
Alternate Contact* 304-343-0036 8-5pm EST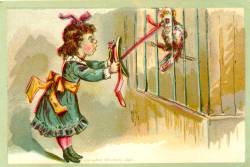 Of course, we hope you won't have any..BUT
YOUR SATISFACTION IS IMPORTANT TO US SO RETURNS ARE ALWAYS CHEERFULLY ACCEPTED!
JUST FOLLOW THE BELOW PROCEDURE:
IMPORTANT !
Do not clean or other wise alter item in any way.
# 1 Notify us within 24 hours after your receipt of order by email
giving us the item #, invoice #, date of purchase and description of problem .
# 2 Return the item postmarked no later than 3 days after notification
# 3 Item must be returned in same condition and method as received.
**unless it is being returned because of damage or claim.
This means same piece, same postal method, insurance and packaging.
# 4. There may be a restocking fee if item is not returned after 14 days
(don't panic - ask me about this)
# 5. Absolutely no returns after 30 days for any reason.
# 6. Uninsured parcels will not be accepted on returns unless it was an uninsured item.
Return to
Bill Jarrett, 889 Sherwood Rd., Charleston, WV 25314
Credits or Refunds are given within 3 days of our satisfactory receipt of item.
"Lot" items not returnable/refundable unless other arrangements are made

Return postage not refundable unless item was misrepresented in description
and we must approve prior to return.
CLAIMS FOR NON DELIVERY OR DAMAGE
We try to package our items to withstand the rigors of mailing, however accidents and mishandling do occur.If you do not receive your item within 10 days of our mailing date or the item arrives damaged, notify us within 24 hours of your receipt. We will begin a trace or send you insurance information/claim form with mailing receipt for you to obtain refund from your delivery post office. Please leave all packing materials and broken items as received and follow our instructions or return to the YOUR local post office with the forms we forward to you. We're always ready to make you a satisfied customer - communication is the key !